Message from Hon'ble Pro Chancellor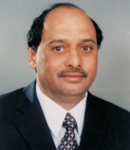 Prof.Dr. Shivajirao Kadam
Pro Chancellor,
Bharati Vidyapeeth (Deemed to be University), Pune
Bharati Vidyapeeth (Deemed to be University) came into existence in the year 1996 under section 3 of the UGC Act, 1956. This status of deemed to be University was given to institutions of Bharati Vidyapeeth in appreciation of their academic excellence and the potential they had for further growth.
This is one of the largest multi disciplinary and multi-campus universities of its kind in the country imparting education in as many as 13 faculties. During the last 22 years, it has introduced a large number of innovative graduate, post graduate and diploma programmes and has also brought about reforms in its examination system. Its administration is 'students-service oriented'.
Now, it has 29 constituent institutions, located at Pune, New Delhi, Mumbai, Kolhapur, Karad, Sangli, Solapur.
The National Assessment and Accreditation Council (NAAC) has twice accredited the University and on both the occasions awarded the most prestigious 'A' Grade to the University. Also, University was awarded 'A' Grade status by MHRD Govt. of India.
In its one of the surveys, the Association of Indian Universities has rated this University as one of the top ten universities in the country attracting overseas students. The University has been given a permanent membership by the Association of Indian Universities, which is the national level organization for Indian Universities. The University is also a Member of Association of Commonwealth Universities.
Today, in India the access to the higher education is limited only to 12% of the students in the college going age group of 18-23 years. The students belonging to socially disadvantageous classes of the society and those in remote areas have very limited representation in higher education. The University has committed itself to offer the opportunities of higher education to such students through the distance education mode.
Our objectives are to reach the unreached and provide educational facilities to poorer and weaker sections of the society.
I, extend a very warm welcome to all our prospective students of School of Distance Education.
My best wishes to them for successful career.

Prof.Dr. Shivajirao Kadam