About Bharati Vidyapeeth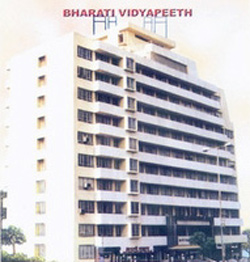 Maharashtra has a very long and well nurtured tradition of private initiative in higher education. There are several organizations in Maharashtra, established by social reformers, educationists and others, which have made commendable contributions to the cause of education. Inspired by their work, Dr. Patangrao Kadam established Bharati Vidyapeeth in 1964 at Pune. The mission, which Bharati Vidyapeeth has defined for itself is to bring about intellectual awakening of people through the spread of education and to prepare human resources needed for all-round development, particularly economy of the country.
During the last 55 years or so, Bharati Vidyapeeth has made astonishing strides in the field of education, particularly in higher and professional education. At present, it conducts 180 educational units of various kinds, right from pre-primary schools to postgraduate institutions. They include 80 colleges / institutes of different disciplines.