From Desk of Hon'ble Chancellor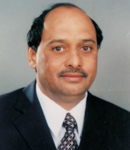 Prof.Dr. Shivajirao Kadam
Chancellor,
Bharati Vidyapeeth (Deemed to be University), Pune
Dear Students,
I am happy to know your keen interest in opting for courses being delivered through Distance Education mode by our University. Please feel assured that you would be a student of one of the leading Universities in India.
The parent body of Bharati Vidyapeeth (Deemed to be University), Bharati Vidyapeeth was established by Dr. Patangrao Kadam in 1964. It is one of the largest educational organizations in the Country, known extensively in India and abroad for the high academic excellence of its Constituent Institutions. Bharati Vidyapeeth runs in all more than 60 Colleges of various disciplines and 75 Schools which are located in its campuses in New Delhi, Navi Mumbai, Pune, Kolhapur, Solapur, Sangli and Karad and quite few other places.
In recognition of the high academic excellence of the Institutions of Bharati Vidyapeeth, the Government of India had conferred the status of "Deemed to be University" on 29 Institutions of Bharati Vidyapeeth in April 1996. This Bharati Vidyapeeth Deemed to be University has carved out a place for itself in the galaxy of leading Universities in India by its splendid academic achievements. The National Assessment and Accreditation Council has awarded this University A+ grade which is indeed a rare honour. This University is one of the very few Universities in India which the UGC has identified as Category I University for extending the privilege of autonomy. The University has achieved the 62nd rank in the NIRF ranking. The alumni of this University are occupying important positions in different walks of life as academicians, scientists, professionals, technologists and the like.
We at this University have accepted a mandate for ourselves of making higher education of various disciplines available to the students who are desirous of it but who cannot go for it as regular students because of various reasons. We have designed the functioning of our School of Distance Education keeping in view all the possible needs of such external students. We have established counselling centers in our various Constituent Units where the students can get guidance from senior academics. The facilities such as library facility which are available to the regular students are also made available to the Distance Education mode students. The School has prepared high quality self-study material with the help of senior academics of various disciplines. I am sure you will have a very rewarding experience by opting for Distance Education Programmes of our University.
My best wishes to you.
Prof.Dr. Shivajirao Kadam